The International Centre Cities on Water is a non-profit association, founded in Venice in 1989, with the aim of investigating and developing the relationship between water and urban centres.
Cities on Water has defined three main fields of enquiry for its activities: the revitalisation of urban waterfronts and the recovery of the historical-industrial heritage linked to water; the different aspects of the city-port relationship and the re-launch of waterborne transport. The Centre organises international meetings focusing on these three themes and promotes co-operation with several national and international public bodies, organisations and institutions. It is also responsible for outlining and distributing the contents and the results of European Projects connected to the Centre's activities. Cities on Water is an active member of River//Cities, an international partnership between cultural, environmental and political initiatives for the development of rivers and waterfronts as cultural spaces.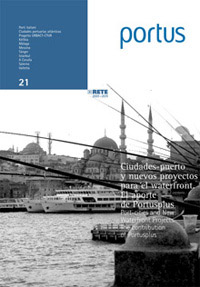 The Centre also puts out a series of publications including the monthly newsletter (in English and Italian), Città d'Acqua News. The Centre is a promoter of RETE - Association for the Collaboration between Ports and Cities, which publishes the six-monthly review Portus. WiN – Waterfront international Network – has been specially created to facilitate the exchange of information concerning urban waterfront regeneration. Cities on Water publications reach around 3000 subscribers.
During its 20 years of research and investigation into the transformation of port cities and urban waterfronts, Cities on Water has highlighted the strategic role and importance of these areas and has contributed to the development of many urban centres around the world.
As co-ordinator of the WaRe Project, Cities on Water will be able to examine the issue of sustainable development within the wider field of 'waterfront regeneration'. In fact the Centre has identified 10 Principles for a Sustainable Development of Urban Waterfront Areas that have been approved in the context of the initiatives for the Global Conference on the Urban Future (URBAN 21) held in Berlin in July 2000 and during the EXPO 2000 World Exhibition. The 10 principles give a general framework for the management and planning of the urban waterfront, for the safeguarding of the territory and for the development of environmental and cultural resources.