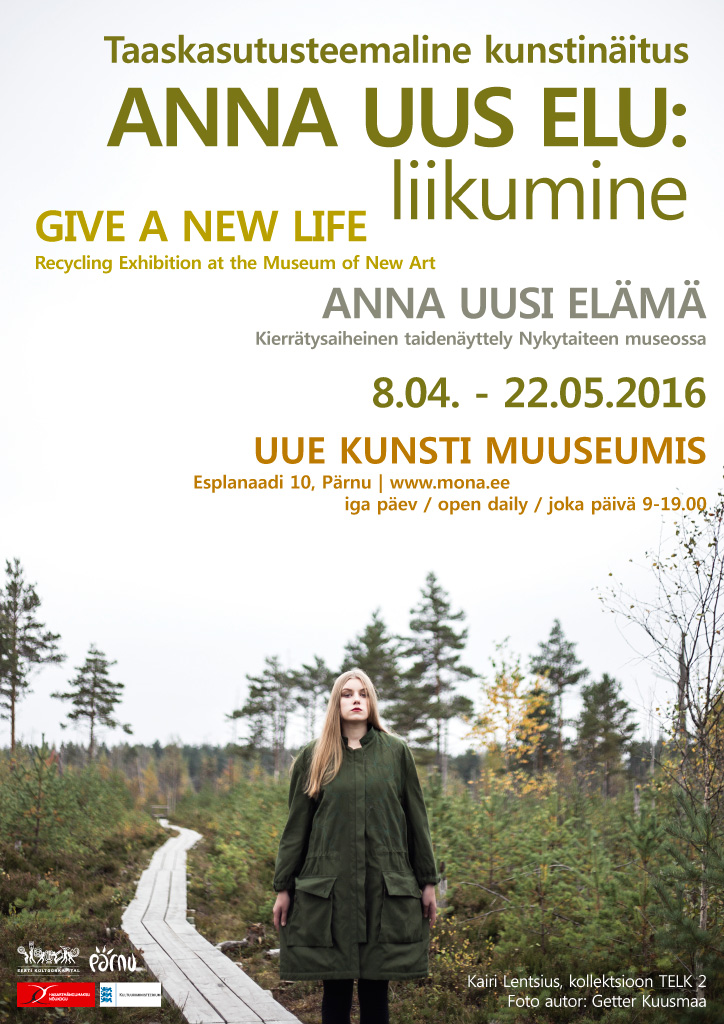 GIVE A NEW LIFE
Recycling Exhibition
April 8 - May 22, 2016
The Museum of New Art has been arranging the art exhibition on recycling for four years already with more than 100 artists involved.
The current exhibition GIVE A NEW LIFE with its subtheme MOVING is dedicated to recycling leftovers of production or other materials to new products of design and artwork.

The subtheme MOVING stands for speed, change and invention of new layers and levels. Artists have a right to interpret the theme freely. You see stories of rebirth with tents changed into overcoats, old vinyl records becoming clocks on the wall, thimbles and cartridge cases having found their new life as jewellery, plates designed as a lamp on the wall, parts found in a garage formed into posh lamps. Lots of exciting stories are yet to be found at the exhibition.

Thanks to boundless fantasy of the artists the exhibition offers marvelous solutions in various areas.