Degraded urban area in the eastern part of Izola is now used exclusively for the shipbuilding industry and fish production. Jadranka camping area is intended for tourist activities.
City of Pärnu, located in the mouth of the longest and largest river of Estonia, the eastern part of the famous Hanseatic way of the Baltic Sea, was an important trading town for many centuries.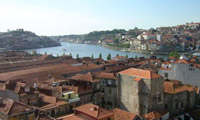 Medium scale and smart water cities
Agenda 21 and other similar efforts have led to an interesting reflection period where aspects as environment, quality of life, relationships, waterfront and urban spaces have been interlinked.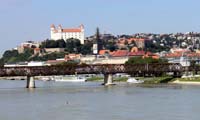 Bratislava
Bratislava, the capital city of Slovak Republic, is one of the youngest capital cities in Europe. It is situated in central Europe with a surface area 367,9km², at the foothills of the Little Carpathians.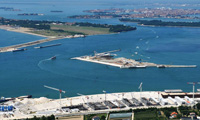 The Lido island and the lagoon system
The Lido of Venice (also simply called the Lido) is a thin island that stretches for about 11 km between the lagoon of Venice and the Adriatic Sea, with the port of San Nicolò at the northern end and the port of Malamocco at the southern end.